Partnership
Promotion of technical textile companies.
CLUBTEX is a network of companies specializing in technical textiles, associated with training and research centers. Imbued with the conviction of the need to work together, the members of CLUBTEX see the association of their skills as one of the keys to success.
To know more : www.clubtex.com
---

Institut Français du Textile et de l'Habillement – French Institute of Textile and Apparel.
Technologic center for industries, IFTH offers solutions to develop new products and process for several markets such as transport, health, apparel or building.
To know more : www.ifth.org
---
Ecole Nationale Supérieure des Arts et Industries Textiles
National Engineering University of Arts and Industrial Textiles
ENSAIT trains engineers who create textiles for tomorow. They develop their skills for the fields of luxury, fashion, apparels, health, automotive, aeronautics, sports or individual protection equipments...
To know more : www.en.ensait.fr
---
In 1988, the Centre Intertextile d'Apprentissage de Roubaix-Tourcoing-Vallée de la Lys (Intertextile Apprenticeship Center from Roubaix-Tourcoing-Vallée de la Lys) has been assiociated with the Groupement d'Apprentissage et de Formation de l'Industrie Textile de Lille (Lille's Group of Apprenticeship and training to Textile Industry) to create CIA-GAFIT. It train operators for textile field.
To know more : www.cia-gafit.com
---
UpTex is a competitiveness cluster involved in innovations programmes. It is composed of Institute of technology, University Institute, companies...
To know more : www.up-tex.fr
---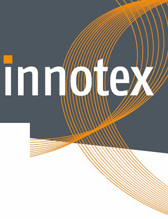 Since 1998, Innotex is a leading company for the entreprise development in the texile area. It is located in the CETI.
Innotex gives technical, financial and project management solutions.
To know more : www.innotex.fr
---
The academic textile research has been lauched at ENSAIT in Roubaix in 1992 with the creation of the scientific laboratory GEMTEX. The research skills are focused on Human Centred Design, Multifonctional Textiles and Processes and Mechanics Textile Composites.
To know more : www.gemtex.fr